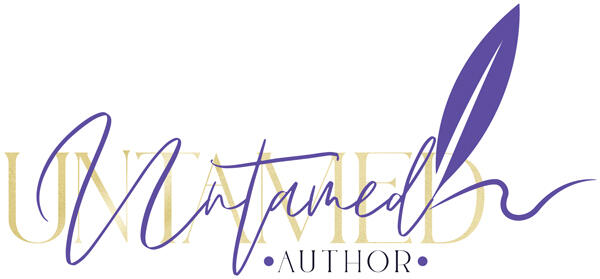 ---
Because true writers can never be tamed!
---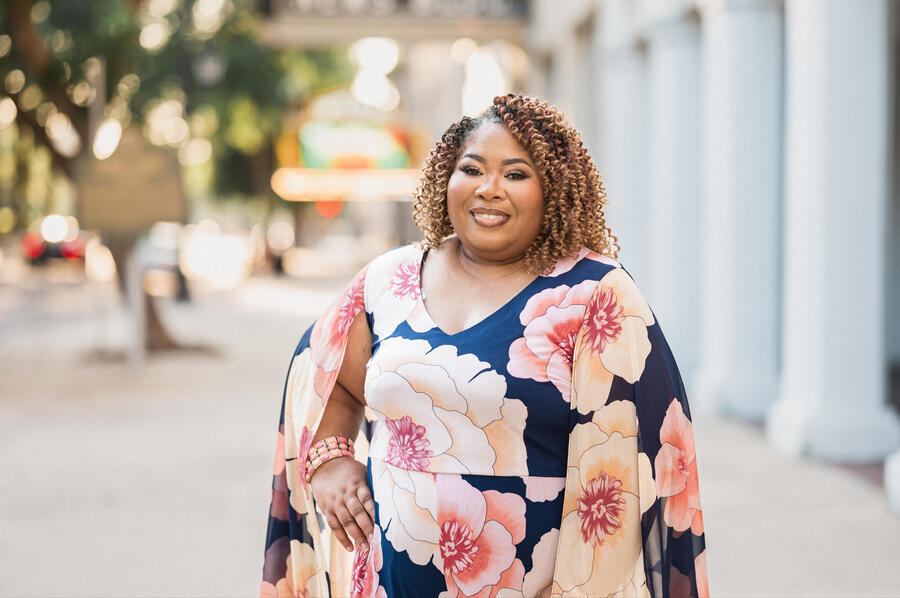 Author untamed
Georgia resident, wife, and mother of four, Untamed is a Cum Laude graduate with a B.A. from UMUC and a certification from eCornell University in Women's Entrepreneurship. Her unique style of writing landed her awards such as the Coca-Cola Young Writers Award, UBAWA's Top 100 Authors 2018, and 2021 EyeCU Reading's Author of the Year. Her creative talents afforded her opportunities with SWAG Magazine, Intellectual Ink Magazine, Boss Magnet Media, and a multi-book deal with Urban Books and Black Odyssey Media.As an author, podcaster; screenwriter and producer for Boss Magnet Media, she continues to push the creative envelope, delivering content that represents the duality of real-life lessons and cultural experiences.
NOTEABLES:

AMAZON BESTSELLER - NEVER AGAIN, NO MORE

AMAZON AUDIOBOOK BESTSELLER - NEVER AGAIN, NO MORE 2, 3, and 5

AMAZON #1 BESTSELLER AND #1 HOT READ- THIS SIDE OF HEAVEN - A POETIC JOURNEY OF STRENGTH AND SURVIVAL

OWNER OF UNTAMED PUBLISHING

ADVOCATE/SPEAKER/COMMITTEE MEMBER- MADD (MOTHERS AGAINST DRUNK DRIVING)
Purchase Direct from Author.
---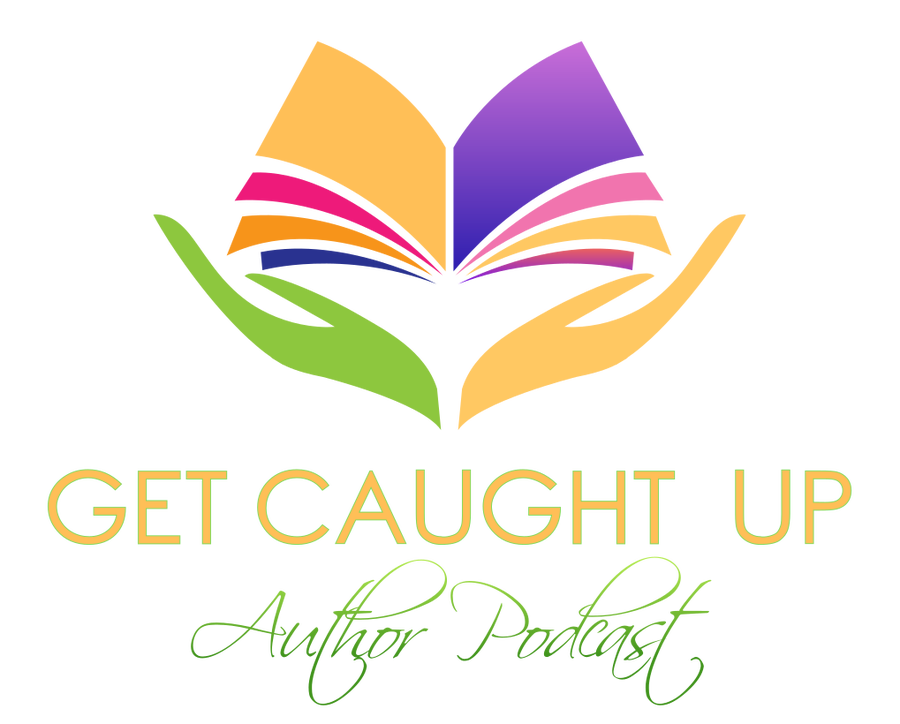 host-podcaster
As the Creator and Host of The Get Caught UP podcast, Untamed brings you the latest in literary news and the hottest author interviews! Wednesday is the featured day as her host, Crystal aka Books and Soul brings #WriterWednesdays tips to aspiring, new, and seasoned authors at 1 pm EST. Then, at 9 pm EST on Wednesday night, she and the co-host, Crystal host a new indie or traditionally-published author.Get Caught Up podcast is broadcast on 11 different platforms, including Spotify, Audbile, Amazon Music, iHeart Radio, Anchor FM, and Apple Podcast, in 44 different countries. All podcasts are permanently placed, so get caught up with the Get Caught UP Podcast.
---
Producer & Screenwriter
Untamed is a member of Boss Magnet Media, a film production company. Currently, she serves in the role of screenwriter and producer. Her most recent project was as Producer of "No Better Love", starring Karli Redd (Love & Hip Hop Atlanta) and Dennis LA White (Notorious). As a member of the writing team for the movie "Trap Soldiers" she was instrumental in script development. She was also assigned as Co-Producer for this project and worked alongside, administratively, and on-set with N'Tyse. She was tasked as the immediate supervisory contact of the Line Producer, Associate Producers, and Production Assistants, as well as the point-of-contact for the crew and cast of "Trap Soldiers".She received her start at Boss Magnet Media as the Production Assistant and Press Contact. In this role, Untamed was tasked with the post-production process, social media marketing, and press releases for movie and film projects produced by Boss Magnet Media. Her first feature film was "Gutta Mamis: Money Bag Tales", directed by Arthur Muhammad, Executive Produced by N'Tyse, and Screenplay written by N'Tyse and Briana Cole.She has since become a producer for her most recent film, "Dishonorable" starring Jason Mitchell (Straight Outta Compton), which is slated to release in Summer of 2023, with a full lineup in pre-production for 2023 and 2024.
---
The View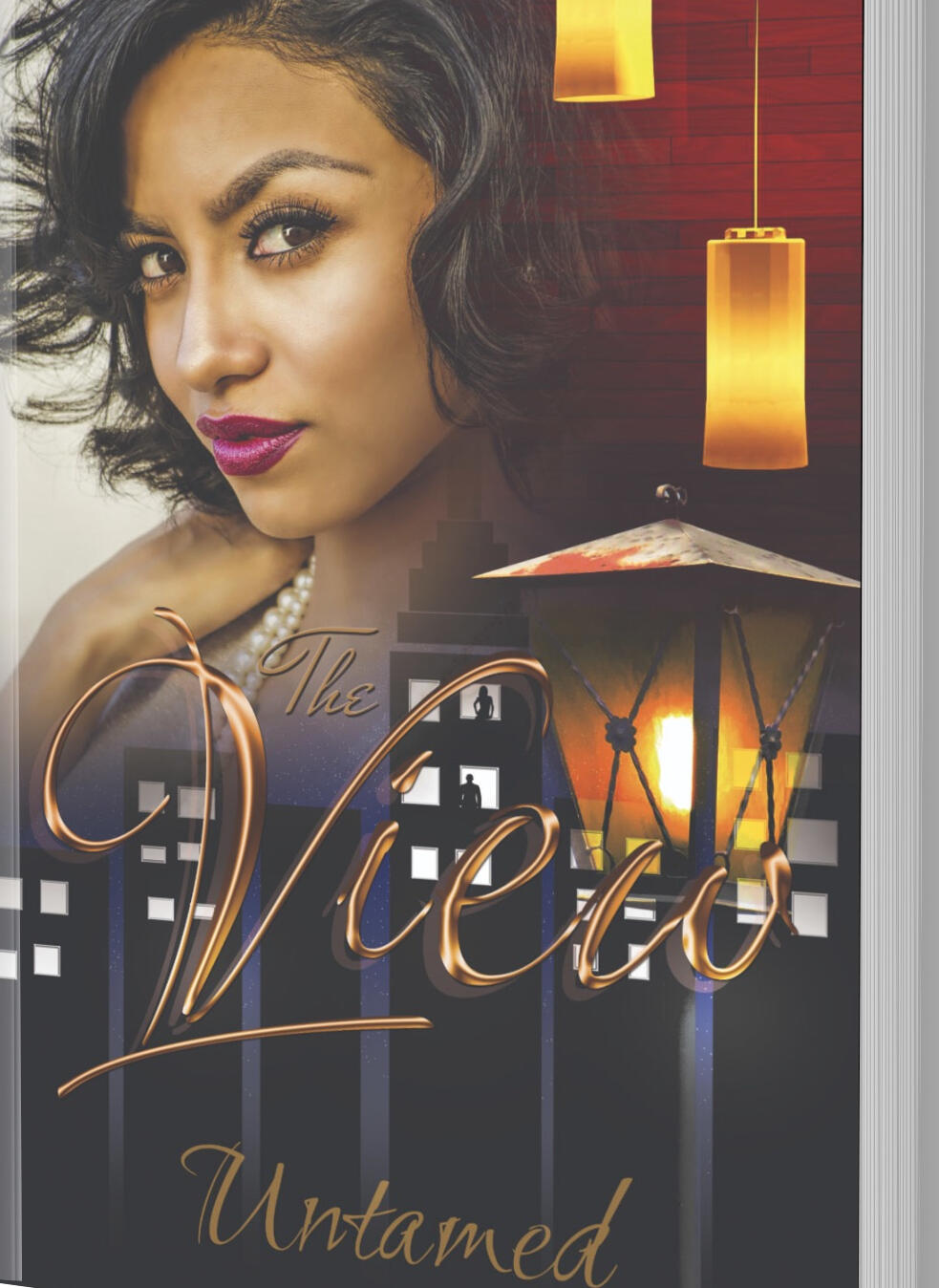 SYNOPSIS:
Karli has always led a sheltered life, and she has no complaints. To her, life is perfect: she has the perfect career, the perfect friends, the perfect husband.After a joyous dinner party turns disastrous, Karli's perfect world is turned inside out. As she struggles to hold on to the life she holds dear, in comes the perfect stranger, Hudson Lewis. His charm and breathtaking view of life take Karli by storm and awaken a dormant beast that unknowingly lies within. No holds barred, Karli embraces her new lease on life with a vengeance, but when a melting pot of lies and deceit is exposed, everyone's life will forever be changed.
---
THE VIEW 2-SECRETS, LIES, AND BETRAYAL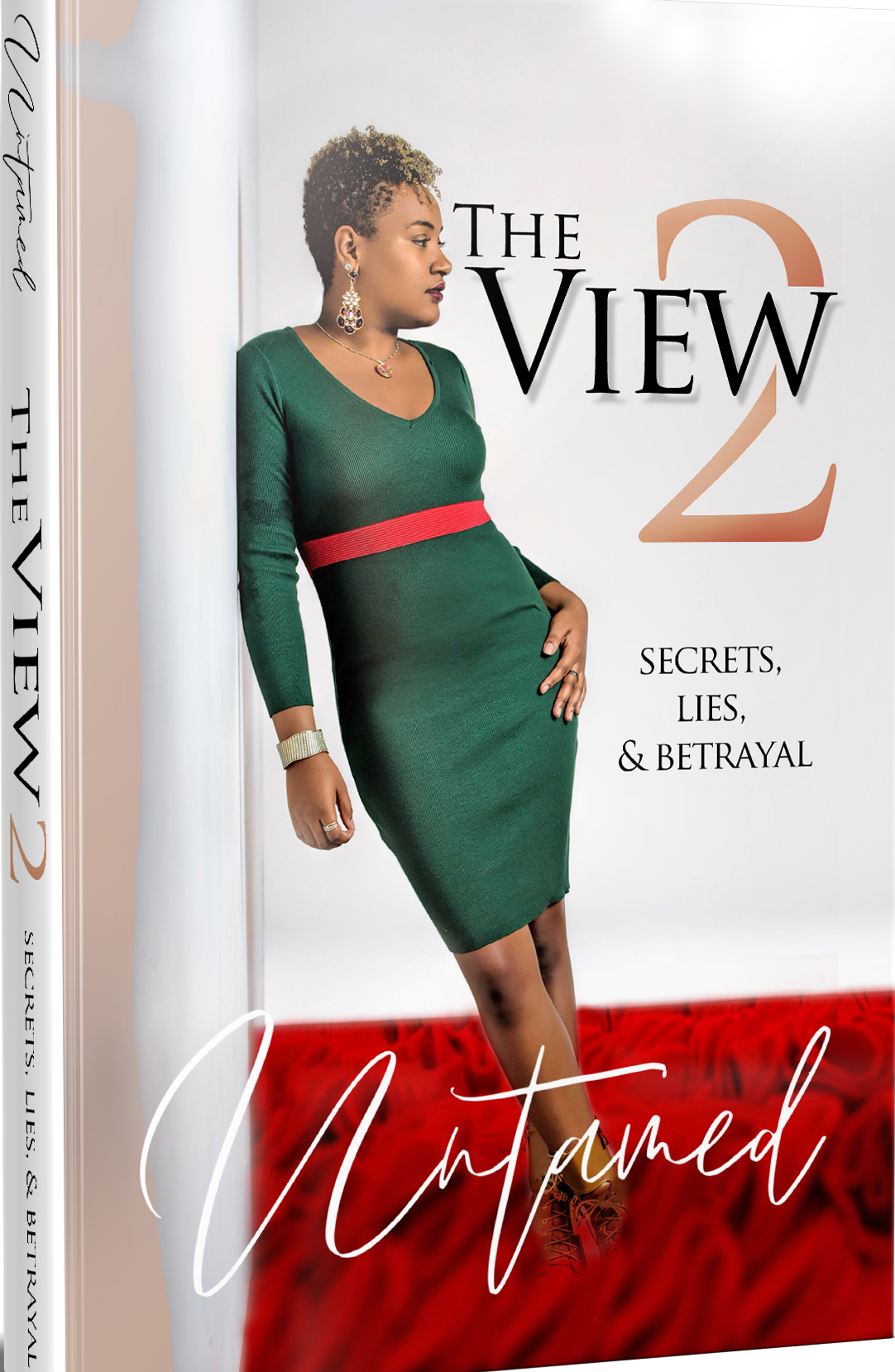 Actions have consequences. Karli and Hudson's affair was filled with sugary romance and explosive sex encompassed in a close-knit friendship. As they begin their new life together as husband and wife, the idea of who they are as a couple quickly begins to fizzle as the pressures of real-life surmount. The newlywed couple struggles to keep their old loving ways in-tact, while unknowingly being thrust into plots determined to separate their union. The weave of deceit they spun with their relationship opens Pandora's Box as friends turn into enemies and long-buried secrets are resurrected that will rock them to their core. As secrets, lies, and betrayal get revealed, Karli and Hudson's world begins to unravel behind the decisions they've made. With the odds stacked against them, it begs to ask the question is the grass truly greener on the other side.
---
Never again, no more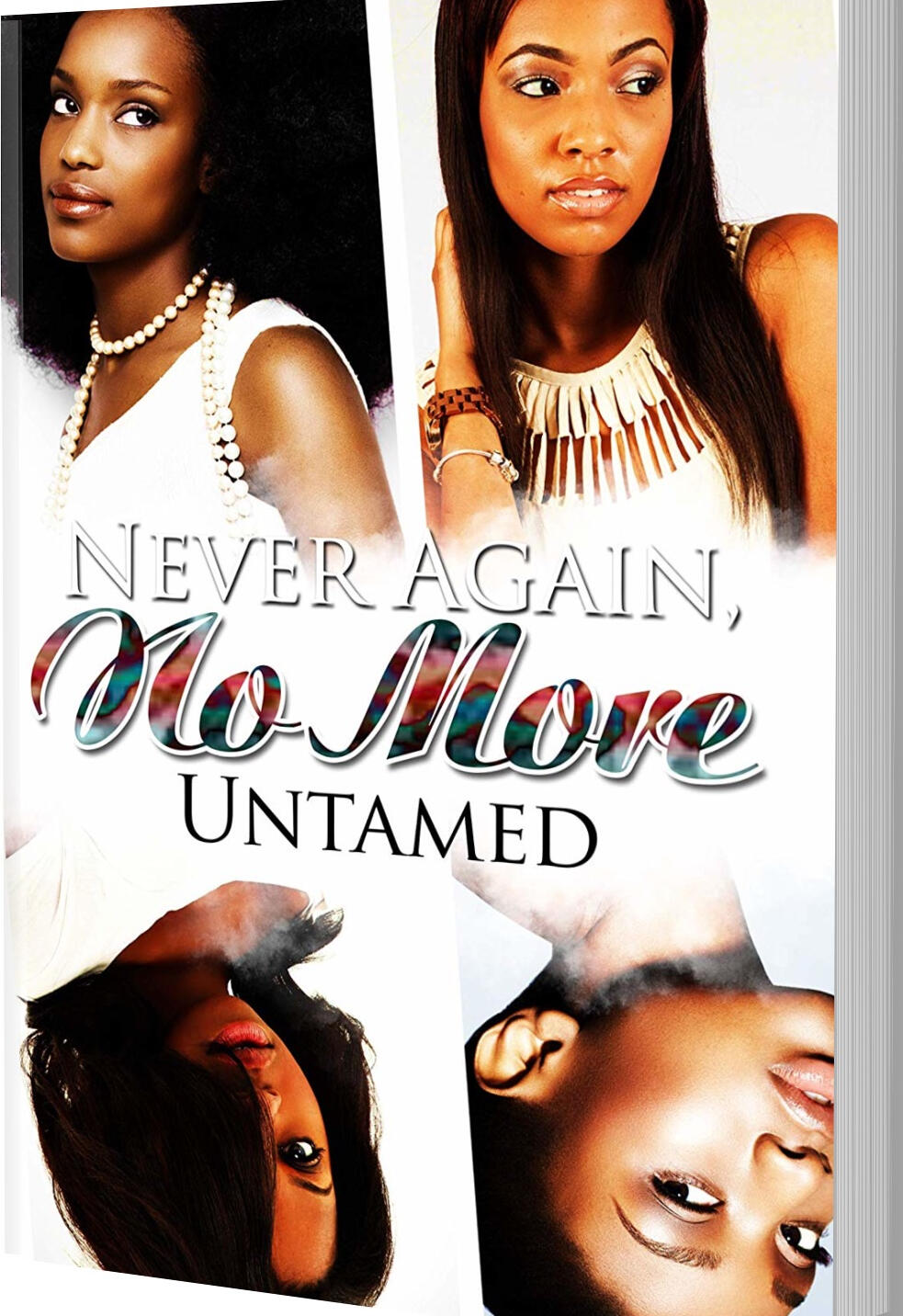 Follow four friends who learn that to win in life, sometimes you have to lose. Journey with these ladies as they try not to fall victim, Never Again, No More.Born and raised in Atlanta, Lucinda, LaMeka, Charice, and Trinity are best friends who all have suffered the perils of teen pregnancy. With their dreams and ambitions on hold, they struggle to find themselves and survive this game called life. Despite their efforts, the decisions they make create more trouble, and the consequences prove to be costlier than they ever could have imagined.
---
Never again, no more 2 - getting back to me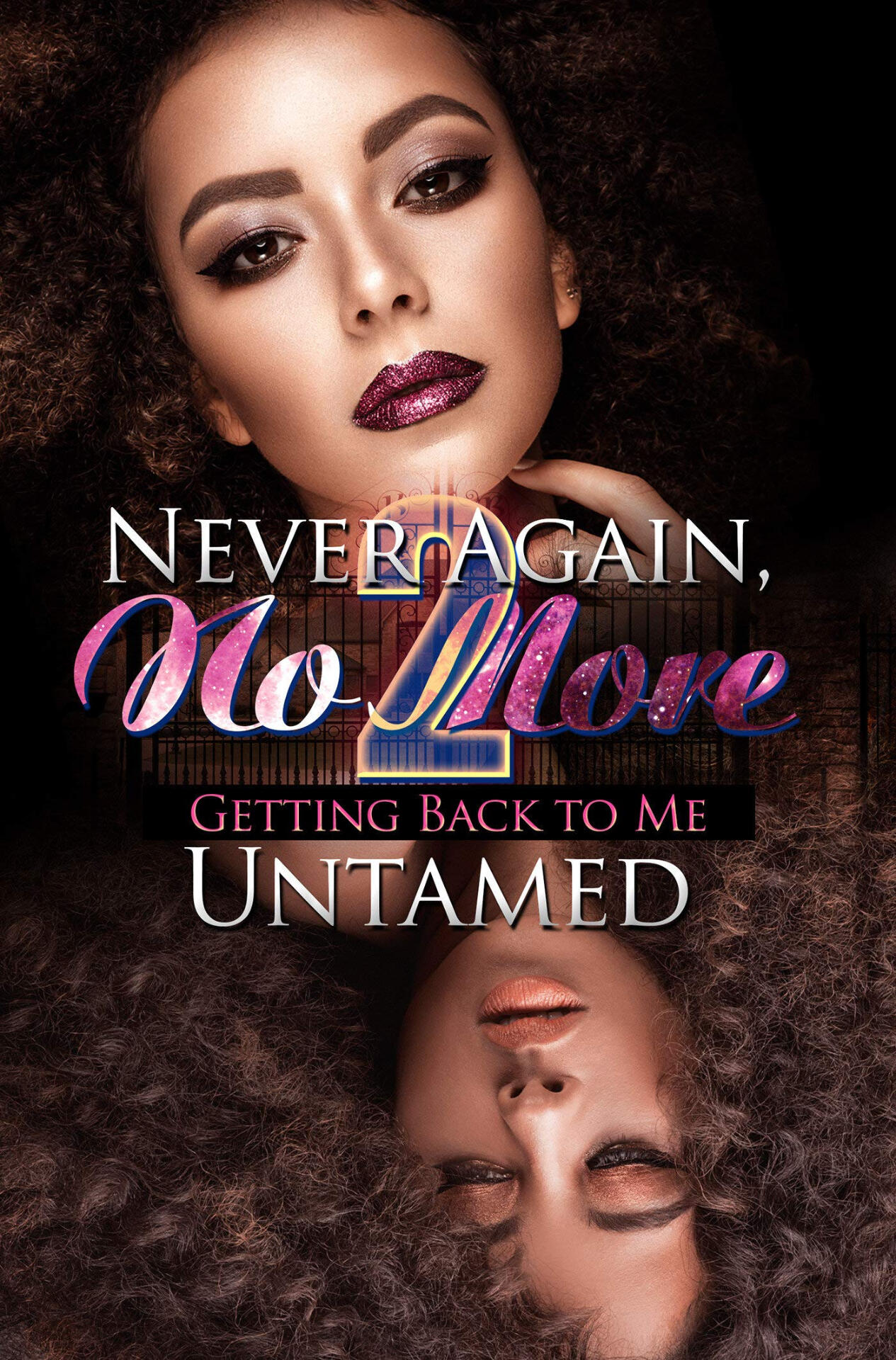 As Lucinda, LaMeka, Charice, and Trinity struggle to turn their lives around, they each hit a crossroads. Despite their surmounting troubles, they still hope for a better life. But what will they sacrifice for a chance at a life they've always dreamed of? And at what costs? It won't be easy, and the consequences can be detrimental, and in some cases, even deadly.Facing your fears can come at a price, and these ladies come face to face with their worst nightmares. No matter what they decide, changes are on the horizon for all of them. They'll find out that getting back to themselves will require some tough decisions. Will they decide to succumb to their situations, or will they learn how to truly say Never Again, No More?
---
Never again, no more 6 - Karma's Payback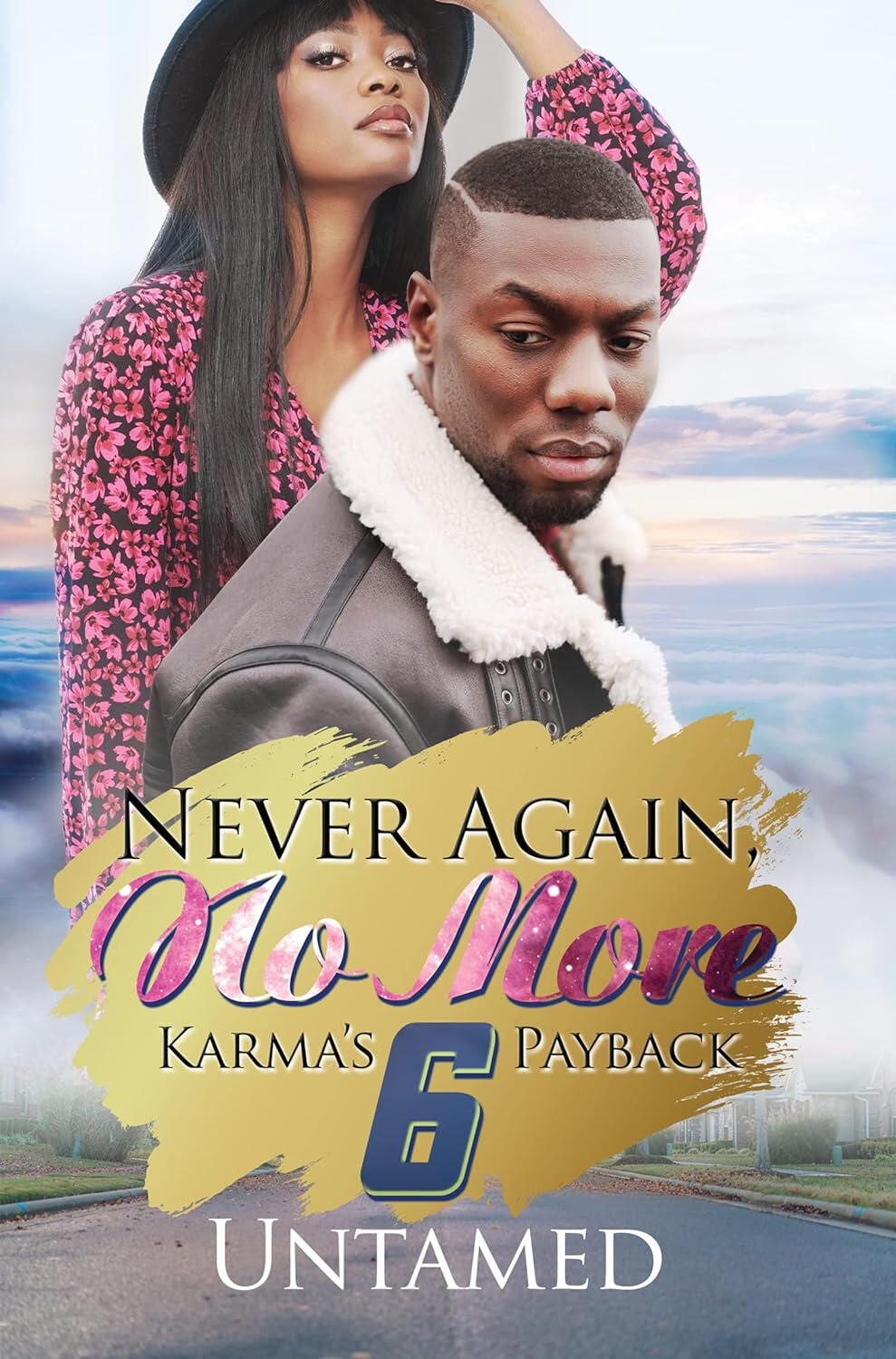 In part 6, the final chapter of the Never Again, No More series, the lives of all the men and women are forever changed as they are forced to come to terms with the consequences of their actions. And one thing is for sure: none of them will ever be the same again.LaMeka and Gavin have a love so pure that it could only be ordained by God, but devilish intentions lurk in the shadows, and it's a lot closer to home than LaMeka thinks. Will the evil intentions of others be the final breaking point of their relationship?Despite Lucinda's ultimate betrayal, she isn't the only one feasting on forbidden fruit. Love still brews under the surface, but will it be enough to overcome the extreme perils of their sordid love affair, or could the hurt they've caused one another prove to be the final straw?Although Terrence's life was spared, the events have changed the man that Trinity once knew and loved. For Terrence, it isn't the circumstances that changed him; it's Trinity's actions. Will her decisions cause a permanent rift between these lifetime lovers?As Charice battles her indecisiveness, Ryan and Lincoln may have sealed her fate for her. As she comes to grips with what she wants, the final decision may no longer be hers to make.
---
king's suite - the rise of pooch smalls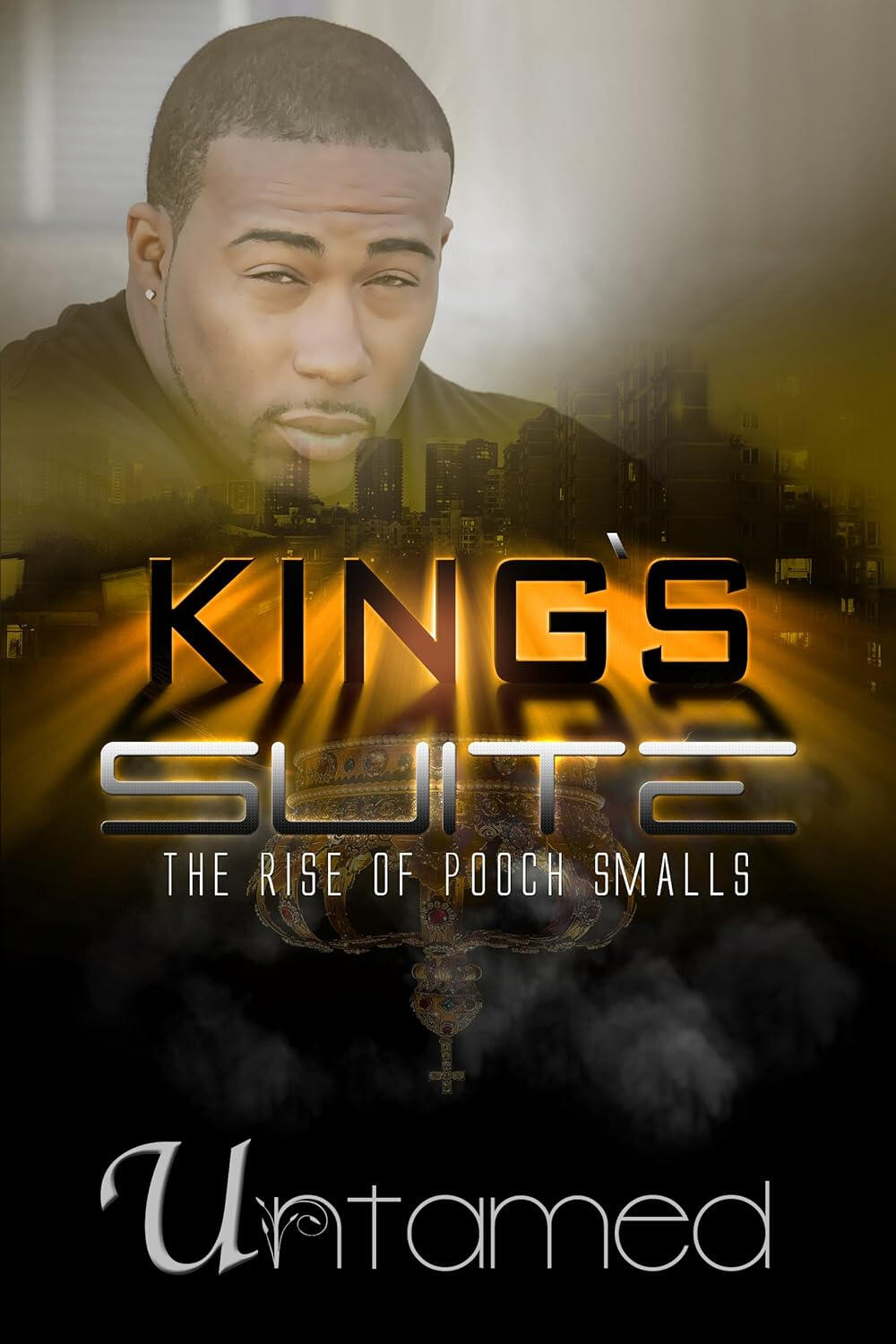 Pooch Smalls was no different than any other kid living in the hood. His lifelong dream was to get out by beating the odds through his dream of building race cars and being in the owner's suite of Nascar.But where he's from opportunities are few and even fewer for a family like his. After his father is killed and he faces the ultimate rejection, Pooch sets out on a dangerous path to prove himself worthy of the throne that was cast on him. With the blood of gangstas running through his veins, he quickly gets caught up in a lifestyle he never intended to have and reborn is one of the most notorious young gangstas the South has ever seen.As the prequel to the Never Again...No More series, this is the story of the rise of Pooch Smalls.
---
one wish - a christmas short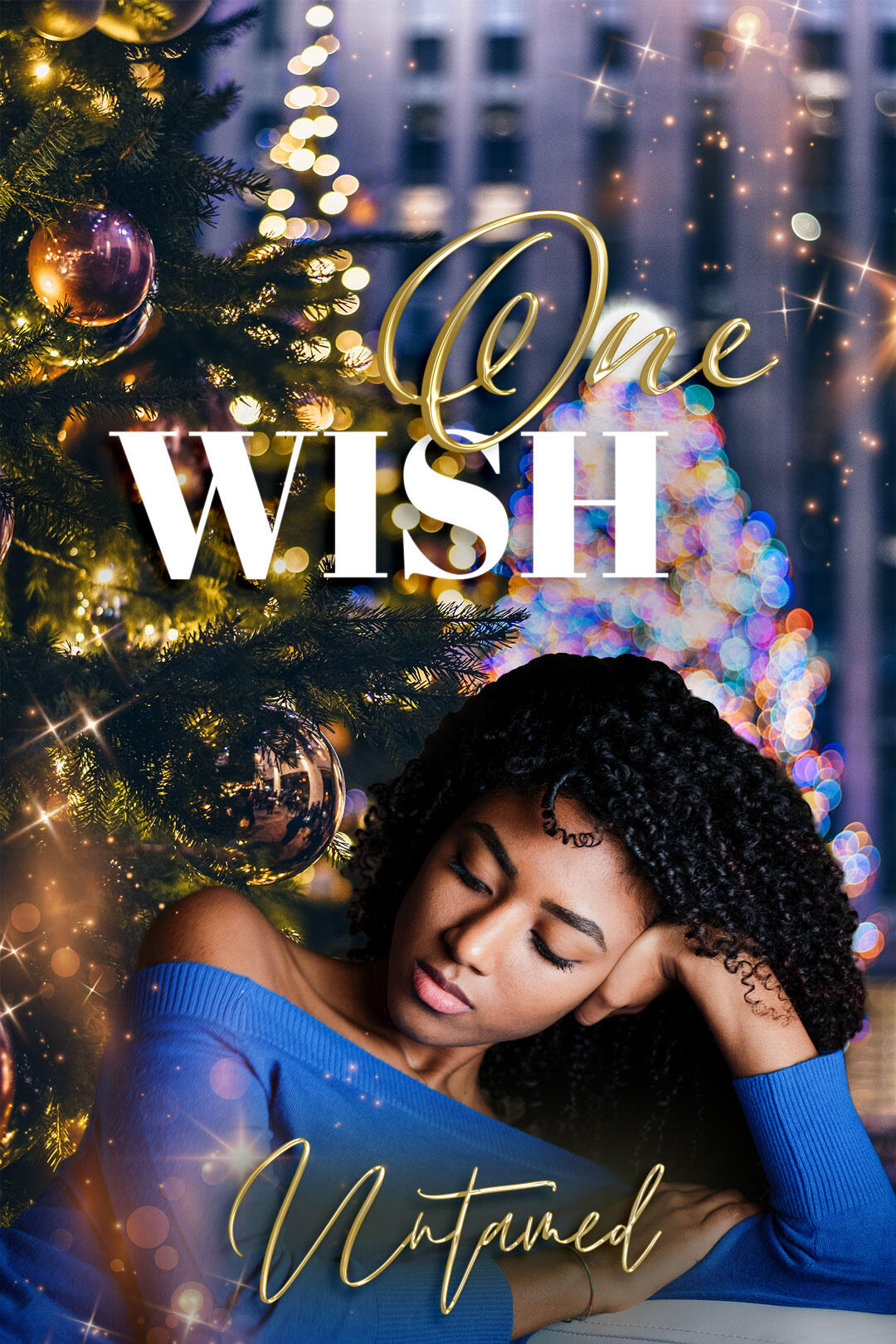 College student, Alana Kincaid is home for the holidays. Despite being surrounded by the warmth and love of family, she only has one wish—to be with the love of her life for Christmas, but time is of the essence. As she hopes on the desires of her heart, the wish isn't the only thing running out of time.This is an urban fiction Christmas holiday short derived from the Never Again, No More series. Reading the series isn't necessary to follow this standalone short.
---
Soldiers of Love - beautiful scars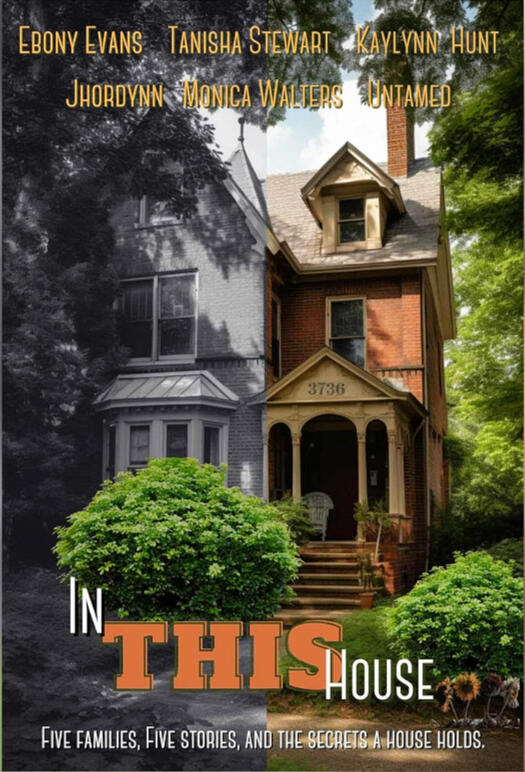 Profoundly moving and nostalgic, Soldiers of Love: Beautiful Scars is a searing exploration of soul ties, love scars, second-chance romance, and the healing power of forgiveness. Inspired by real events, Soldiers is soul-stirring and perfect for fans of Seven Days in June and Before I Let Go.Liberty Mae Banks was her birth name, yet Zion called her Mrs. Forever . . .It took years and fistfuls of tears for Liberty to convince herself that Zion Malik Mitchell had been a figment of her imagination. She'd suppressed every memory to lessen the burn—and because it's the proper thing to do once you've become another man's wife. Now the mother, wife, and #SoldiersofLove relationship columnist for Love & Lifestyle magazine finds herself in a heartfelt tug of war when her childhood sweetheart, Zion, resurfaces.For Zion, Liberty had always been his peace and the one who got away. He needed her more than he was ever willing to admit, and while it's often said that time heals all wounds, all time had done for Zion was rob him of a future with the love of his life. When tragedy strikes, Zion's freedom is left hanging in the balance as he awaits sentencing. Plagued with guilt and fear, there's only one person he trusts to help him through his most arduous battle ever—Liberty.Will Liberty sacrifice her picture-perfect life and rush to Zion's side in hopes of healing and setting them both free, or will resurrecting their war-torn past open a Pandora's box neither will be able to close?
---